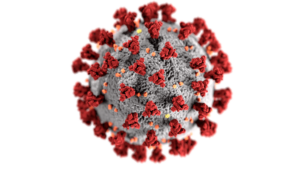 By Jim Ryan Jr. October 28, 2020
A recent release by the Daily Wire based on NY Times reporting indicates that experts have a genuine confidence that the Coronavirus pandemic will end "far sooner" than originally expected and that the administration's multi-billion dollar Operation Warp Speed – the effort to facilitate and accelerate the development, manufacturing and distribution of vaccines, therapeutics and diagnostics – is about to deliver big time results.
According to Donald McNeil Jr, the NY Times Science reporter, experts think the pandemic will end possibly by the middle of next year.  Operation Warp Speed's chief scientific adviser, Moncef Slaoui, believes that some of the early vaccine candidates will be 75 to 90% effective and that at least two will have won approval by sometime in January. Dr. Slough estimates that the factories under contract will produce enough vaccines for 30-40 million people by January and that there will be enough doses for all 330 million Americans by June of 2021.